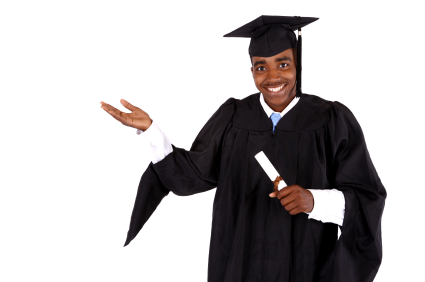 Yesterday, my Facebook post went something like this: "Good bye summer – it was a slice; back to school – hope my students are nice." This silly little rhyme was followed by a "high five to all the parents who work from home".
While the post was a little tongue in cheek, the sentiments were sincere. I thoroughly enjoyed my summer break from teaching, and was able to work the other aspects of my business at a less frenetic pace. It was an absolute joy having time to read, soak up some sun, and to putter in my garden while ensuring that my patients and customers still received caring, personalized service. Also, like many students and teachers heading back to school, there is always a little hint of anxiety associated with a new start. "Will my teacher be nice? Will the other students be friendly? Will my students be respectful? Will my classroom have air conditioning?" Seriously, every new change brings with it even a slight sense of trepidation, and rightly so.
Finally, I had to give a shout-out to other parents like me who work from a home office. Having the kids home for the summer (whether they are 8 years old or 18) carries another set of happy challenges for home-based entrepreneurs who need to get work done. When your 18 year-old texts you and says "I'm bringing my friends back here from the Mandarin to hang out…" the first question is, "WHEN?" (so you can change out of your pjs), and "How many friends?" (so you can guesstimate how much the noise levels are going to go up in your house), and finally, "For how long?" (meaning – how much work time will I lose? Maybe this is a good time to go to Staples to buy my office supplies). I call this a happy challenge, because even though kids can be a distraction and get in the way of work, they are a home-based working parent's priority. Being there for them is why we work from home (that and the freedom to work in pyjamas).
All kidding aside, here are some takeaways from a silly Facebook post that may help you in the future.
One: Everyone needs to take a break or slow down now and then. After about five or six years of going hard with work, I decided enough was enough and I desperately needed to slow down. Last summer, in addition to teaching 3 days a week in Toronto, I was working desperately to complete my 300 hours of practicum training for my Master's Degree, and trying to keep my business customers happy, never mind being available for my kids. Then in the fall, I returned to George Brown College for the regular fall/winter semester, picked up additional hours there, and finished my practicum. Then came the New Year and two more books – one a long job that was finally completed, and another that was written from start to finish in about 45 days. In between all of that I developed and published new curriculum for Anger Solutions. By the time summer came around, it was time to bring it all to a screeching halt. Now, I don't claim to be any kind of super-woman, I just like to work hard and see great results; but then again, aren't you just like that too? You work hard, you give your best to your families, children, partners, customers, students, etc., and you love to see positive outcomes. The thing is, that if we don't take time to step back, take a break, and refresh/recharge, we will eventually crash and burn out. Not everyone has the luxury of taking summers off like teachers do, but when you have an opportunity to take a break – a weekend, a one-week vacation or a three-week holiday – wherever you can find time to recharge, take it.
Two: Every change carries an element of anxiety with it. That doesn't mean that you should resist change. The truth of the matter is that change is happening all around us. We can either embrace it or we can buck it. Resisting change produces more anxiety and trepidation. Embracing change helps to lessen the anxiety but converting the interpretation of the change event into something exciting rather than something to fear. Just think of little kids who are starting school at the kindergarten level. They have been to JK (in most cases) and already know that leaving Mom and Dad is not as scary as it was last year. But they also might be worried about if their new teacher will be nice of if their friends will still be their friends. On the other hand, they are so excited about their new school gear, and their "first day of school outfits", that in many cases, they are just bursting to get out of the car and into the school yard. If only we adults could balance those measures of fear and excitement – dealing with change would be a much easier and exciting task.
Three: Happy challenges are all around us. It may be balancing the demands of a home-based business, dealing with rapid growth in your industry, a rash of customer orders that all come in at once that instantly make you super, super busy, or a whiny dog who doesn't care that you have a newsletter to write – he just wants to go for a walk. I call these happy challenges because they are "good problems" to have. Rapid growth in your industry means opportunity for your business to grow. A rash of orders means that your customers are loyal – they love your product, and it means that you are in demand. A whiny dog is a reminder that every now and then you need to step back from work and just take a break. A quick walk around the neighbourhood with my whiny dog Forrest Gump helps me to clear my head, to breathe, and to keep my heart healthy. It also helps to prevent saddlebag syndrome and numb bum from sitting at my computer for too long. The difference between a happy challenge and a hassle is all in your perception. If you perceive these gifts as problems or pains, that is how you will approach them. If you perceive them as opportunities and pleasures, then you will have less stress and enjoy the journey much more.
P.S.: Bullies are Back to School Too!
For some students, returning to school is a real source of trepidation, not for the reasons listed above, but because of their fear of children who bully. Bullying is a serious issue that is pervasive in both our schools and workplaces; however, there is a new resource for parents seeking to help their children deal effectively with bullying. Bullying is Not a Game: A Parents' Survival Guide is now available – place your order at store.angersolution.com. You can also find the book at Heritage Christian Bookstore in the Grantham Plaza St. Catharines.
Julie Christiansen
---