Dealing with the Downturn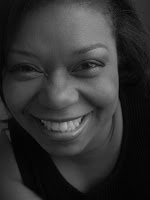 When we face turbulent times like these, the natural instinct is to panic, duck, and cover. This kind of response is fueled by the media, whose typical focus is "Doom and Gloom". But what does "panic mode" do to our bodies and our minds? Will it help us effectively survive and thrive during tough economic times? What can we do to deal with the downturn? This workshop will look at the realities of a bad economy: unemployment, underemployment, living lean, and struggling to get by. It will also provide 6 key strategies to help you deal effectively with the downturn – and show you how you can not only survive but come out ahead!
Anger Just Doesn't Work!
Have you ever heard this before? "I didn't lose the job because I'm angry; I'm angry because I lost the job!"
Have you ever wondered how your client could not see that his/her anger or attitude is a barrier to securing and maintaining employment? How can you help your clients to realize that anger just doesn't work?
This highly interactive workshop will provide you with proven strategies borrowed from the Anger Solutions™ model. The exercises and challenges will help you build awareness in your clients by helping you to answer the following questions together:
What is anger?
Who owns my anger?
Should my anger be controlled or resolved?
How is my anger/attitude affecting my employability?
What can I do to become more attractive to employers?
How do I maintain my new skills AND my new job?
Self Esteem for Students
Self esteem is a key indicator of the extent to which people will succeed in life. Studies in developmental psychology show that while self esteem rises throughout the years of adolescence, self-esteem is lowest in Canadian adolescent girls.
This short program is designed to introduce both male and female students to the concept of self esteem and how it can affect their lives today and the decisions they make that could affect their entire future. While addressing a serious topic, the content is light and upbeat, and engages the students through a variety of exercises.
For more information on our community workshops, please contact us at 1-866-754-6169.
Julie Christiansen
---